Kyd
Updated: Jan 26, 2022
Have you noticed that every venue that you go and see they are offering uplighting packages? Now you may think that it's a good idea since everything will be handled by one person correct? Well, you are wrong.
For instance, let's say that you have a gorgeous venue, and the uplighting is set to your color of Salmon. Now for the cocktail hour which we have some tips on our music page. The color is great, but what about the dance portion of the night? Are they going to change the color or is it going to remain in a static color? Chances are that it's going to stay in the Salmon color that you picked.
DJ Kyd and Co, on the other hand, makes sure that if you want color changes walls for the dance portion of your event we make it happen. All of our lights are wireless and can be controlled to react with the sound of music.
But that is just the beginning it comes to lighting. So we have broken it down to give you a better understanding of what they are and how you can have them in your wedding to enhance the look of any venue.
So lets start.
Pin Spot lighting: Imagine your wedding cake just sitting, there is no Wow factor besides the "That is a beautiful cake"
Now with pin spot lighting there is a small narrow beam of light that is focused on the cake or your head table to enhance it.
Gobo/Monogram:
These are 53.3mm glass, metal or film disks. They are static and can be black and white or color. The Gobos are customized with your initials or just about anything you can imagine. They can be projected almost anywhere, a wall, the dance floor or the ceiling.
*See Below
Motion Monograms:
The next big thing for your wedding or event. An animated Monogram with effects can be projected onto a wall, ceiling or dance floor. They are made with PhotoShop After Effects or Motion made by Apple. Animated monograms give the Gobo which is static a whole new look. A WOW effect!As seen here.
Intelligent lighting:
Moving Heads and Scanners are two types on Intelligent lighting.They operate automatically, with a controller or software.These lights are used at Nightclubs and Concerts and chances are you have you have seen them in action. Along with a fine mist of Haze, the beams of the light come to life to create eye-catching synchronized shows in automated, sound-active or master/slave modes.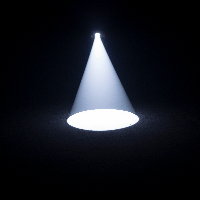 A moving head can change colors and patterns along with different options, such as rotation, pan, and tilt. Moving heads can rotate between 360°- 180° degrees.
Scanners can do what moving heads do but with limited mobility. It can not rotate 360° but instead, it uses a moving mirror that rotates 180°- 90° degrees.
Up-lighting:
Up-lighting will change the walls of your venue with colorful and stunning effects. Use Up-lighting to transform any venue into your own visual taste. Walls, Pillars, Columns in the center of the room and corners can be transformed to any color.
If you want to create an elegant ambiance for your event or if you are looking for ways to impress your guests and set the mood for dancing, then using intelligent lighting is your solution.
Call us at 617.800.9573 and see what we can do for your event.
#reception #lighting #uplights #uplighting #dancelights #movinghead #scanner #pinspot #gobo #monogram #animated #projection